Five Questions With: ReKeithen Miller, Senior Client Service Manager
ReKeithen supervises the staff of client service professionals in the Atlanta office, where he has been based since 2008. ReKeithen is fully involved in the broad range of services the firm offers clients, from tax and financial planning to investment management and insurance consulting; he also serves as a member of the firm's investment committee and its Entertainment and Sports team. ReKeithen started his Palisades Hudson career as an associate in the Fort Lauderdale, Florida office in 2007 and became a client service manager in 2011.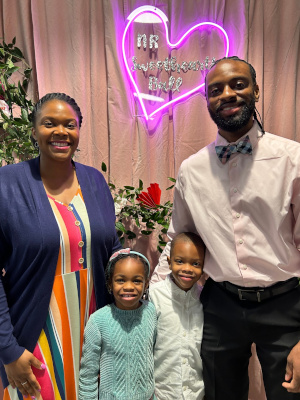 photo courtesy ReKeithen Miller
1. As a child, what did you want to be when you grew up?
My heart was set on becoming a professional basketball player and playing in the NBA. I was so invested in the idea of making the NBA that my AOL Instant Messenger (AIM) username was "nbasgreatest." While I did play varsity basketball during high school, topping out at 5 feet, 9 inches really didn't help my chances of making the league. Only 25 players my height or shorter have ever made it to the NBA, so my dream ended up being a long shot. But a child's mind deals in wonder, and based on my AIM username, I had all the belief in the world.
2. What's the most interesting thing you've read recently?
I typically prefer to read nonfiction books, but I'm currently making my way through the Great Cities series by science fiction and fantasy writer N.K. Jemisin. I finished the first book — "The City We Became" — during a recent vacation, and I just started reading the sequel, "The World We Make." The books are set in New York City, so that may add an additional bit of interest for people who are familiar with the city.
3. If you're a sports fan, what team(s) have your loyalty?
As a proud graduate of the University of Florida, I root for my Gators in all sports. My favorite professional team is the Los Angeles Lakers. And no, I didn't just become a fan when Lebron James joined the team! My love for the Lakers goes back to when I first saw a kid out of high school named Kobe Bean Bryant suit up in the purple and gold. He was my favorite player growing up.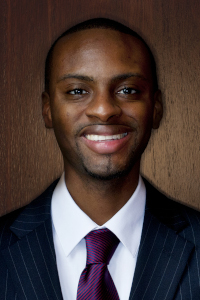 ReKeithen in 2012; photo by Jon Zornow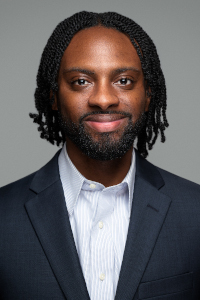 ReKeithen in 2023; photo by Chris Hedlund
4. Did you pick up any hobbies during pandemic lockdown, and if so, are you still doing them?
I didn't pick up any hobbies during the pandemic lockdown, but I did pick up a new hairstyle. Before the pandemic I always wore my hair cut really short, but when barber shops closed for a period during the pandemic, I just let my hair grow into the style I have now. I can honestly say I've grown to love my new hairstyle.
5. What's something you are looking forward to in the next 12 months?
I've always wanted to become fluent in another language. While in college, I took courses in Spanish and I even studied abroad in Madrid. At the time, my language skills were good enough that I was able to take a couple of classes at the local university in Madrid, taught entirely in Spanish. I recently decided to refocus on my goal of learning Spanish, and I'm looking to start some classes and get a language partner. I can't wait to see how far I can progress over the next year.