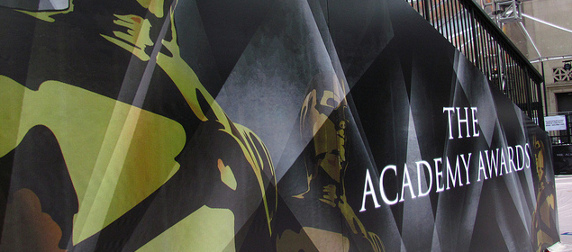 photo by Loren Javier
My wife and I watch a lot of movies. In fact, we usually take a vacation in December and spend a good bit of it at our favorite cinemas, trying to see as many Oscar contenders as possible, though the Academy Award nominations do not come out until January.
There was a pretty good crop of films to see in 2015. I came out of "Concussion" convinced that Will Smith would be a strong nominee for his performance as Dr. Bennet Omalu, who discovered that scores of National Football League players suffered severe and lasting brain damage from the sport. I also thought the film itself had a decent shot at a best picture award, especially considering the light it cast on the game that will command the attention of nearly half of America this Sunday evening.
I was also impressed by Michael B. Jordan, the young actor who played an up-and-coming boxer in "Creed," the latest iteration of the Rocky franchise. Jordan gave a breakout performance a few years ago in "Fruitvale Station," about the death of an unarmed black man at the hands of Bay Area transit police.
"The Revenant," on the other hand, left me singularly unimpressed. More than that, I was particularly let down, because my years living in Montana and hearing stories about Jim Bridger and other legendary mountain men had me primed for a tale of survival in the wilderness. I also admire Leonardo DiCaprio and have thought several of his past roles deserved more credit than the Academy was willing to give.
But in the end I thought "The Revenant," while beautifully shot, was in many respects simply ridiculous. As a bear famously beat the stuffing out of DiCaprio's costume, I whispered to my wife that it just goes to show that Leo will endure anything to get that Oscar. And when they tossed DiCaprio into what I suppose was freezing water, it was deja vu all over again - except "Titanic" was a much better film. The bear was the only performer worthy of an Oscar, in my view, but he was disqualified because he was just a computer-animated simulation.
If you are any sort of movie buff, you know I whiffed on all these conclusions when the Academy Award nominations were announced a few weeks ago. "Concussion" did not garner a nomination for Smith or, indeed, for anything else. Jordan was not nominated either, and the only category in which "Creed" received any recognition was for Jordan's co-star, Sylvester Stallone, who received a supporting actor nod. "The Revenant" is one of eight films nominated for best picture, and DiCaprio is on the short list for best actor.
In fact, as you probably heard, not a single nonwhite actor was nominated in any acting category in 2015. Nor were any nominated in 2014. Much controversy ensued, with some leading African-Americans in cinema (including Smith's wife, Jada Pinkett Smith) announcing plans to boycott the awards show.
In the end, my wife and I saw seven of the eight best picture nominees. We missed "Mad Max: Fury Road," the highly regarded sequel in that franchise, which did not get our attention when it was in theaters because we never saw the earlier films in the series.
We also missed, at first, "Straight Outta Compton," the quasi-documentary about the pioneering hip-hop group N.W.A., whose original members included Dr. Dre and Ice Cube. I was aware of the film and wanted to see it, but it did not play for very long at the theaters in my neighborhood, even though it generated respectable revenue overall.
I finally caught up last week by renting it on Amazon. In its own way, "Straight Outta Compton" was as illuminating as "Concussion." A quarter-century ago, white America was alternately repelled and confused by the popularity of lyrics that seemed to endorse misogyny and violence against police, and by the wanton destruction of minority neighborhoods in Los Angeles after police were acquitted in the beating of motorist Rodney King. The fact that most black Americans believed at the time that O.J. Simpson was innocent of killing his ex-wife, while most white Americans were sure his guilt had been proved beyond reasonable doubt, was deeply disturbing. "Straight Outta Compton" offered a different perspective on those events, one that white viewers may more readily understand after years of cellphone videos capturing police misconduct, and after hundreds of thousands of warrantless and groundless stop-and-frisk searches of their nonwhite neighbors.
So is the Academy of Motion Picture Arts and Sciences' failure to consider "Straight Outta Compton" a sign of institutional racism, falling somewhere on a spectrum between indifference and hostility? Will the academy's recently announced efforts to include more women and minorities in its membership rolls change anything?
My guess is that it will change something, but not much. Set aside the fact that it will take years before the academy's overall membership composition changes to any significant and measurable degree. (It will also take years to secure any change in how major studios select and market films, even if studios are sincere in their desire to support more diverse filmmakers going forward.)
The bigger issue, in my opinion, is that we collectively put way too much faith in awards and recognition of all sorts. Awards are an endorsement, but endorsers always have their own motivations and biases. We have seen Pulitzer Prizes go to journalism that is distorted, unbalanced, or in some cases completely made up. The Nobel Peace Prize famously went to a newly elected president who had yet to do anything in office in order to earn it. These honors, like the Oscars, reflect the biases of those who award them. That doesn't make the awarding organizations evil; it makes them human.
Every film critic worth his or her admission pass will have a personal list of the best pictures and performances of 2015. Some will be closer to my preferences than the academy's nominations; some won't. Many will help inform my film viewing for years to come, and I appreciate it. Critics can offer their opinions, and then I can see the films that sound interesting and form my own.
I don't know who will get the Academy Awards this year. I still respect DiCaprio and hope he gets his Oscar someday. All I can tell you is that it won't matter one whit to me what the academy voters decide. "The Revenant" was not the best picture I saw in 2015, and DiCaprio's performance in it, gritty as it was, did not make him the best actor. At least not on my list.