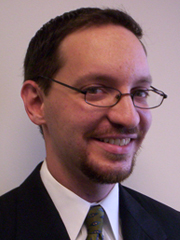 Paul Jacobs, a 2002 graduate of New York University's Stern School of Business, has joined Palisades Hudson Financial Group as an associate in our tax and financial planning practice.
Paul, 22, won the 2001 Deloitte & Touche/NYU Stern School of Business Tax Tournament as well as a University Merit Scholarship. He is a member of Beta Gamma Sigma, a national honor society for business students, and Beta Alpha Psi, a national honors fraternity for financial information professionals. While at NYU, Paul interned at New York Life and at two smaller companies that focus on marketing and investor relations.
He received his bachelor of science degree in finance and accounting in May 2002. After taking the summer off to travel and visit relatives, Paul joined Palisades Hudson in September.
He is a native of Queens, N.Y., and lives in New York City.