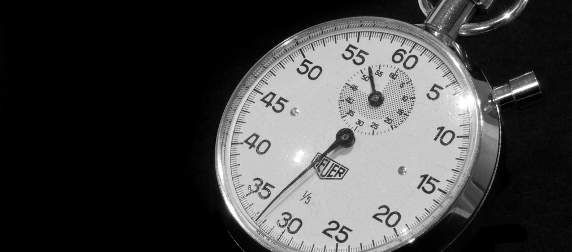 photo by William Warby
Back in the days (not entirely over) when stockbrokers raked in commissions every time their customers made a trade, "churning" was a way to boost the broker's income at the customer's expense. The broker created needless transactions to boost his bottom line.
No lawyer - nor, for that matter, any accountant, financial planner or other professional - should want to ever give a client reasons to feel abused that way. But when you bill by the hour, there is always a risk that things may get out of control, or at least might appear that way to an outsider.
An email glibly using the "churning" description is one of several to become public in a dispute between the law firm DLA Piper and its client Adam H. Victor. The fight has opened the broader topic of whether, and to what extent, attorneys look out for their own interests when deciding how many hours a project should take.
Victor, an energy industry executive, filed a counterclaim after DLA Piper sued him for $675,000 in unpaid legal bills. He contends that the firm's "sweeping practice of overbilling," along with subpar work, grew worse as the firm expanded. The emails in question confirmed his worst suspicions, he said.
Most lawyers and other professionals are honest. Yet, as William G. Ross, a law professor at Samford University's Cumberland School of Law, pointed out to The New York Times, "the billable hour creates perverse incentives."
Professional advice must be based on a close relationship of trust. I realized when I set up shop 20 years ago that I couldn't help a client if the client did not call me to say there was a problem. Clients might hesitate to call if even a seemingly simple question could set the meter running, with no end in sight. The hourly billing model didn't make any sense to me.
Instead, I encouraged my clients to call whenever they had something on their minds. If I could answer questions directly, I did so for free. If the issues would take more time and research on my part, I offered fixed-fee quotes up front so clients could decide whether they wanted to proceed. I was experienced enough to make reasonably accurate guesses as to how much time each project would take. Eventually, when I had employees to add to the mix, I could also estimate about how much manpower, and at what levels of experience, to bring to the assignment.
The risk of a bad estimate belonged with me, not with my clients. The people we serve are generally in no position to judge what it will take to complete the assignments they give us. So I decided to operate based on flat fees, agreed to in advance, the vast majority of the time. That is still how Palisades Hudson operates today. Lo and behold, in two decades we have had virtually no billing disagreements with our clients.
Every rule has exceptions. There are situations in which my colleagues and I have very little control over the time involved in a task. In tax audits, for example, the auditor sets the scope of the process and can change it without advanced notice. In those situations, we often work for our clients based on hourly rates. But we document our time closely, and keep the client well-informed about expenses as we proceed. If we determine an issue will cost more to fight than to settle, we tell the client that we believe the matter is not worth pursuing.
Time-based billing can work, especially for small firms or sole practitioners whose clients personally know the individual who handles their projects and where the professional has the experience to get the job done efficiently.
For the most part, however, I think advisers make a mistake when they view their time as the product they sell to the people they serve. People hire us to help them solve problems. We don't want to create new ones in the form of unexpected bills.