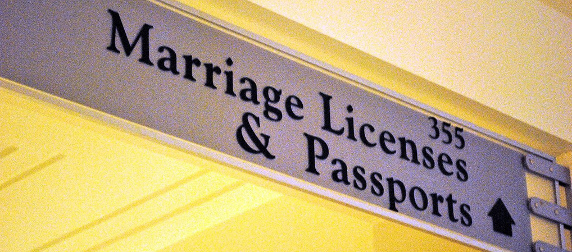 photo by Bob B. Brown
Same-sex marriage finally arrived yesterday in Florida, one of the earliest and most important battlegrounds in America's gay rights movement. But an important piece of unfinished business lies buried deep in the Sunshine State's legal code.
It is this sentence, which is technically known as Title VI, Section 63.042(3): "No person eligible to adopt under this statute may adopt if that person is a homosexual."
The Florida Legislature enacted this provision in 1977, the year entertainer Anita Bryant, an evangelical Christian, launched her campaign against Miami's new gay rights ordinance under the banner of an organization she called Save the Children, Inc. To many Floridians of the time, homosexuality was indeed something from which children needed saving, even though those children were really being "saved" from loving, nurturing homes headed by adults who were committed to their welfare.
As a general principle, Florida encourages adoption. Single as well as married people can adopt, and adults as well as children can be adopted. Even gays and lesbians can actually adopt in Florida today, thanks to an appellate ruling in 2010 that overturned the gay-adoption ban. But the odious prohibition remains on the state's law books, and until the Legislature erases it, it will continue to stain the state's conscience and its reputation. It is as if Florida's laws still required racial segregation in parks and classrooms.
On the marriage front, some die-hard social conservatives continue to claim that same-sex marriage somehow threatens the institution of marriage generally, a contention echoed as recently as yesterday by the Florida Conference of Catholic Bishops. This argument disregards the obvious, which is that same-sex marriage has existed in this country for more than a decade with no ill effects on marriage generally. Marriage as an institution might conceivably be damaged by people abandoning marriage; it certainly is not weakened when more people get hitched. Florida now is the 36th state, along with the District of Columbia, to grant marriage licenses to gay couples. Within a few months, the Supreme Court may well bring the remaining 14 into the fold.
Hardly anyone would publicly argue today that children are harmed by having homosexual parents. Even in Republican circles, where anti-gay-marriage social conservatives make their political home, this is no longer a position that can be publicly espoused. All of which is why Florida's majority-Republican Legislature and its Republican governor, Rick Scott, ought to promptly dispatch Section 63.042(3). It is the least they can do to display decency toward their gay fellow citizens.
I am a Floridian. I am a registered Republican. As such, I get my share of solicitations from local and national Republicans seeking my support, which I am inclined to give. But I will not back any candidate for state office in Florida unless that person does everything possible to get this repugnant statute off our state's books.
It is a law born of the hate, ignorance and fear that marked another era. Regardless of its enforcement or lack thereof, I will not accept it as the current reflection of the people in the place I call my home.