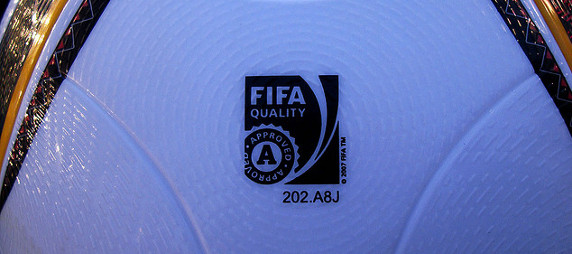 photo by Flickr user warrenski
In sports and in the law, good judges are neutral.
It is not generally a great idea for America to export its legal framework, prosecuting foreign nationals for crimes committed against other foreign nationals in foreign places. Yet oddly enough, the first reaction to the Justice Department's indictment of soccer's international governing body hasn't been to question why America is prosecuting it.
I suspect this is because America does not get very excited about soccer, so America is the only country in a position to level such charges with enough force to make them stick.
You can't get Brazilians to prosecute FIFA officials, for example, despite the Brazilian soccer federation's pledge to "fully support any type of investigation." First of all, Brazilians are too busy prosecuting other Brazilians for corruption, and second, Brazil just hosted a World Cup and probably hopes to host another someday. Pretty much everybody else who might be in a position to clean up FIFA probably hopes to host World Cups of their own. There is just too much at stake for most countries to be impartial.
In America, though, nobody cares. What's more, in sports and in general, we are about as free from corruption as it gets. Not perfect, but who (else) you gonna call?
Possibly Switzerland; Swiss police working with the U.S. arrested seven FIFA officials in connection to the American indictment. Six of them are contesting planned extradition to the United States. Meanwhile, Swiss prosecutors have opened an additional investigation of their own as to whether bribes exchanged hands in connection with awarding upcoming tournaments to Russia and Qatar.
But the stronger heat will still come from America, where the FBI and the IRS worked with the Justice Department on the strongly worded, 162-page indictment that was unsealed on Wednesday. There has been little global outcry in the wake of U.S. prosecutors charging nine FIFA officials, as well as five executives connected to the sport, with corruption and racketeering.
Attorney General Loretta Lynch said in a statement, "The indictment alleges corruption that is rampant, systemic, and deep-rooted both abroad and here in the United States." She made it evident that her department has big ambitions for cleaning up soccer worldwide.
Not that this one prosecution looks like it will do much, particularly given that FIFA seems prepared to re-elect the man at the top, Joseph "Sepp" Blatter, for his fifth term. By proceeding, FIFA is sending the message that it intends to get back to business as usual ASAP unless the price for doing so proves too high.
Yet American authorities have made clear that the probe is far from over. And while Blatter himself was not charged in this indictment and officials would not comment on whether he was under investigation, a federal law enforcement official told The New York Times that Blatter's fate would "depend on where the investigation goes from here."
Kelly Currie, acting U.S. Attorney for the Eastern District of New York, emphasized that the Justice Department is far from done with FIFA. "This is the beginning of our effort, not the end," he said. And FBI Director James Comey said the government is pursuing a "very aggressive prosecutorial response."
Call it a yellow card for FIFA, though it well may be a red card for the particular officials named by prosecutors.
In this instance, the long arm of the American law seems to be welcome, at least so far. European soccer's governing body, the UEFA, called on FIFA to delay its scheduled presidential election in light of the indictment. Soccer officials in several other countries have either supported the American action or simply kept quiet. What we are not hearing is a global outcry for American prosecutors to leave FIFA alone.
And if we're later pushed out, we don't have much skin in the game. Besides, we Americans are all pretty busy these days - watching the basketball and hockey playoffs.