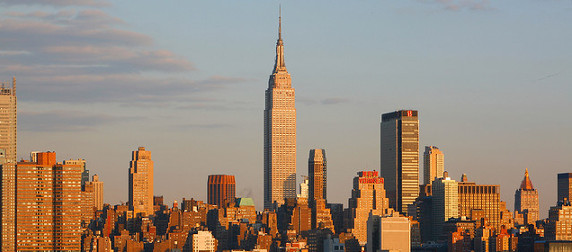 photo by Alan Turkus
Imagine you are a manager of a co-op apartment in Manhattan, seeking to hire a doorman for an upscale building.
In New York City, doormen routinely handle packages, courier deliveries and keys for their buildings' residents. You might reasonably want to know that the person you entrust with these responsibilities doesn't have a history of irresponsible financial behavior and isn't being pressed by creditors to the point where she may feel compelled to act dishonestly.
Or suppose you are a New Yorker hiring a live-in caretaker for your elderly parent. This person will have access to your parent's credit card and cash in order to do the household shopping and pay routine household bills. You'll probably want to know that this person has demonstrated a history of financial responsibility before you hire him.
But now you can't ask applicants for either of these positions for permission to review their credit reports. And you can't deny applicants a job based on their refusal to provide such reports or on the reports' contents if applicants volunteer them.
The New York City Council passed a bill in April making it illegal to request or use an applicant's credit history when making hiring decisions, at least in most cases. The exemptions are generally for positions dealing directly with large sums of money - $10,000 or more – or positions in law enforcement. Mayor Bill de Blasio signed the bill into law earlier this month, and it will take effect in early September. Supporters of the bill have characterized the use of credit checks as unfair or burdensome, and have cheered their prohibition.
Such is the outcome of the city's view that jobs are a public resource to be parceled out to residents with minimal regard to their individual merit. And such is the reason that employers who have a choice of where to put jobs will have yet another incentive to avoid New York City. I have written before about various reasons that I, and employers who think as I do, prefer to stay away from the five boroughs.
Employers are not obligated to check an applicant's credit, of course, and for some positions, it isn't relevant. But just because a particular job does not involve handling amounts greater than $10,000 doesn't mean the position is one where trustworthiness in financial matters is unimportant.
Just like other pools of potential workers, job seekers with patchy credit histories may simply be the victims of bad luck or bad circumstances. But this is not always the case. Smart employers use credit histories, if they use them at all, as one part of a larger hiring process. Federal law already requires prospective employers to get permission from candidates before obtaining background reports, including credit checks. But prohibiting employers from using this tool at all in most cases betrays a larger problem in the way New York City lawmakers think about the job market.
Instead of viewing jobs as transactions between employers who need workers with particular sets of skills and workers who will excel in particular roles, the City Council evidently views jobs as something nature just happened to put in New York City, like Coney Island or the Riverdale ridge. When the city forces employers to hire New Yorkers as though a new job is a sort of blind date, many firms may consider the merits of not hiring New Yorkers at all, relocating elsewhere instead.
For all the hand-wringing these days about income inequality and the lack of opportunities for many of the city's less-fortunate residents, you would think lawmakers would do everything possible to encourage employers to take a chance on the city's many hard-working, responsible residents who aspire to move up in the world.
But when the attitude toward jobs is that they should be handed out as entitlements, rather than on merit, jobs inevitably disappear. So do the opportunities they provide.