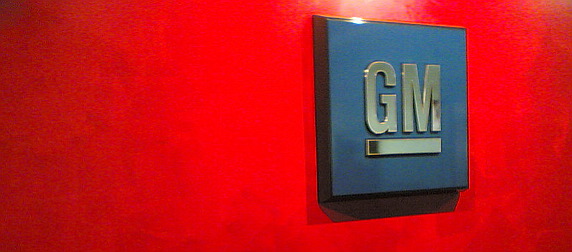 photo by jm3 on Flickr
I guess we're running out of bankers to put in jail.
These days, the Justice Department is investigating everything from General Motors' cars to surgical devices manufactured by Johnson & Johnson. Not long ago, a corporate legal department's biggest concern might be private attorneys working on contingency fees, seeking to drum up the next big class action. Now that the Obama administration has decided that the threat of ruinous court judgments or civil fines are not enough of a constraint on commercial behavior, those class-action lawsuits seem like the good old days.
In GM's case, the Justice Department is said to be readying a criminal case against the automaker based on its failure to disclose a problem with ignition switches in several of its older models. Fortune reported that the Department is also considering connected charges against several former GM employees.
Unlike Toyota, which fought its criminal charges before paying a $1.2 billion penalty last year, GM seems eager to reach an agreement that will allow the company to move past the ignition scandal. In a statement, GM said, "We are cooperating fully with all requests." Manhattan-based prosecutors, under U.S. Attorney Preet Bharara, took over the GM investigation largely on the strength of that office's handling of the earlier Toyota case.
Meanwhile, the FBI is investigating Johnson & Johnson's laparoscopic power morcellators, The Wall Street Journal reported. The devices are designed to cut up benign uterine growths so the tissue can be removed through relatively small incisions. However, in some cases, using the device on patients has spread previously undetected cancers, putting patients at greater risk. The Food and Drug Administration has not banned the device, though last year it issued its strongest caution, a so-called "black-box" warning, against its use.
Johnson & Johnson withdrew its morcellators from the market last July, prior to the black-box FDA warning. Yet other manufacturers' versions of the device remain readily available, and may still be in use, since the FDA has not prohibited the treatment. The Journal said the investigation has been conducted out of the FBI's Newark, New Jersey, office; a Johnson & Johnson spokesman said the company was unaware of an investigation at the time the article was published.
Are we really asking FBI special agents and assistant U.S. attorneys a few years out of law school to make judgments about appropriate medical practice and to impose the threat of jail, not only on the device's makers, but potentially on hospitals and doctors who use such machines? Nothing in their academic backgrounds or professional training could be expected to remotely prepare these agents or attorneys to make these judgments.
On various occasions, I have written about the ways in which regulators have overreached, going well beyond punishing misconduct and deterring crime. The primary mode of regulation for banks these days has been to levy huge penalties for honest mistakes and to seek scapegoats for regulatory lapses. (Sadly, banks have also earned some of this harsh treatment, particularly with attempts to rig interest rates and foreign exchange markets to enrich themselves at the expense of their customers.)
Now it seems that the Justice Department has begun to find the well of blame running dry where banks are concerned. But instead of letting the matter rest, evidently law enforcement agencies would rather apply the lessons of criminalizing employee errors to other industries. After all, bankers aren't the only rich people it is politically convenient to blame when something goes wrong.
Our current Justice Department operates on the principle that too many poor people and not enough rich people are in prison. As long as the same people remain in charge, more companies should expect a call from investigators when something goes wrong and a new scapegoat vacancy opens.