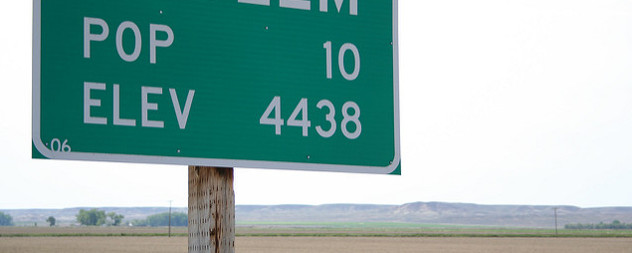 photo by Rachael Voorhees
Many politicians, at all levels, have won favor with voters by promising to run government like a business. Many voters would agree that governments should be run in a businesslike way.
Yet treating a government like a business is often difficult because of the loud objections of many of those same people when it comes time to make hard choices.
Businesses routinely merge in order to achieve economies of scale. They focus on trying to provide the most satisfaction to the greatest number of customers at the least cost. When they fall too far short of that ideal, sometimes they fold. But government jurisdictions are almost as carved into stone as the Ten Commandments. Once established, governments seldom merge and hardly ever die. Even when a government functionally goes broke, as Detroit and Puerto Rico recently have, nothing much really seems to change.
The result is waste, duplication and needlessly high taxes. These are what most people really want when it comes to their own communities. Of course, no one would say so. But pay attention to what people do, rather than what they say.
It does not have to be like this, however.
The miniscule town of Centerville, North Carolina will soon dissolve, due to a unanimous Town Council vote. Once the charter is dissolved, the handful of remaining residents will receive local services from their county. The main service provided exclusively by the town – streetlights – will go away, but the residents will also forgo the proposed municipal property tax that would have funded them.
North Carolina state Sen. Chad Barefoot applauded residents' decision. "What they're doing is pretty courageous," he told The Wall Street Journal. "They're acting like adults. It's something very hard to do, but it's very responsible."
Barefoot isn't overstating the case. Centerville is not alone in facing the reality of America's shrinking rural population, but not every town reaches that outcome so calmly. The decision to dissolve a municipality is often fraught.
Consider Seneca, Nebraska, a similarly tiny community with a very dissimilar story. A few years ago, a community dispute over a half-dozen horses in a resident's backyard escalated into a petition to dissolve the Village Board, and with it, the town itself. The fight became viciously personal, pitting neighbor against neighbor, and the decision came down to a single vote, as Matthew Hansen reported for the Omaha World-Herald. (Hansen, and the story of the end of Seneca, drew a wider national audience when they were featured on an episode of the popular program "Radiolab" last fall.)
Seneca's sharp divide illustrates that the decision to let a town dissolve can become deeply entangled with ideas of identity, community and fairness that make it hard for pure logic to win the day. That is why what the folks in Centerville are doing is so noteworthy. On a topic in which emotion, inertia or self-interest (on the part of those who work in duplicative government jobs) usually win, they are acting in a sound, sensible and forward-looking manner.
According to the Journal, at least three other North Carolina towns are considering following Centerville's lead. In Pennsylvania, around 100 towns are eligible to move under state control, should they choose. Iowa has seen an increase in disbanded municipalities recently, including the towns of Center Junction and Mount Union within the past year. Matt Rasmussen, an administrator with Iowa's City Development Board, noted that residents of municipalities small enough to seriously consider dissolving may not even notice much change in day-to-day life after the process. "Ultimately the reason a group of landowners and citizens become a city is for some local control," he said. "With a discontinuance, they decide they just don't need that local control."
But even when dissolving a municipality makes sense, resistance can crop up just the same. State legislators and executives, including former New Jersey Gov. Jon Corzine and Michigan Gov. Rick Snyder, have encountered fierce opposition due to hometown pride more powerful than the businesslike ethos that would make dissolving these small municipalities politically palatable. New York Gov. Andrew Cuomo, in an attempt to use a carrot rather than a stick, last year created a contest with a $20 million prize for communities willing to pursue consolidation, dissolution or other service-sharing plans. He announced the winners of the first phase of the competition last month.
Kudos to the thoughtful people of Centerville, soon to be merely residents of Franklin County. The governors and legislators who are trying to encourage local governments to consolidate should also keep up the good work.