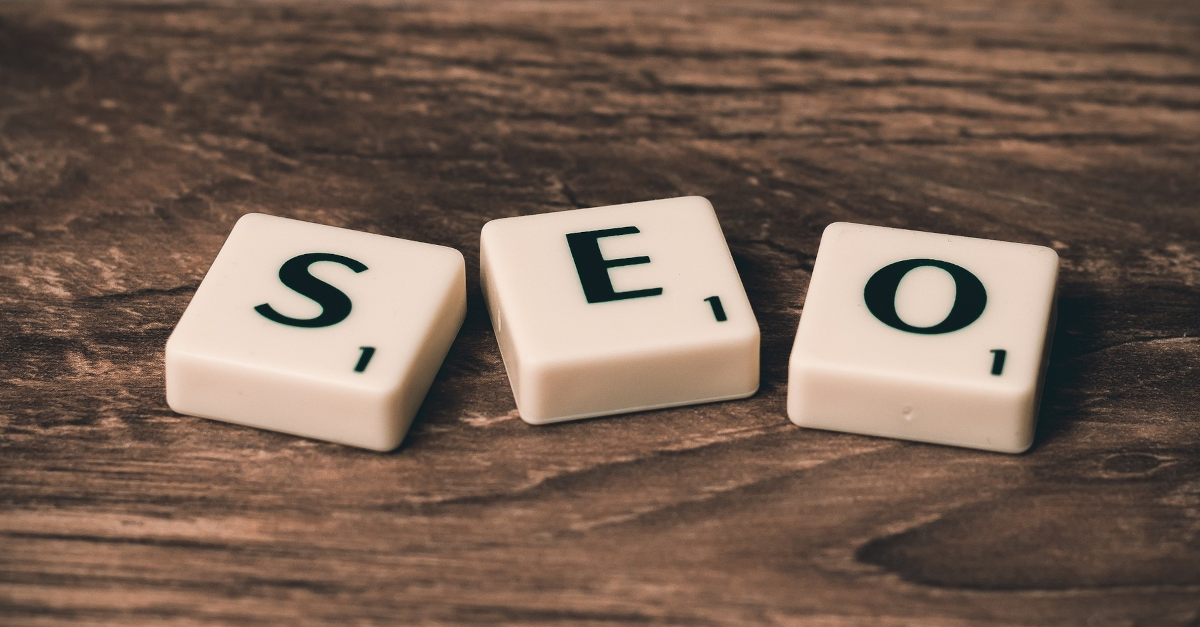 With an estimated 2 billion websites online and more launching daily, reaching new audiences can present a daunting prospect. With the help of a search engine optimization partner, you can cut through the noise and reach the people who will be happiest to find you.
At Palisades Hudson, we take care of many functions in-house. Our director of technology is also the webmaster for both our sites, and we have an editorial manager on staff, which is unusual for a financial planning firm our size. But about a year ago, our marketing team decided that it was time to call in the experts to help connect us to people looking for services like ours. The two of us started the search process — but we quickly realized that before we could choose a candidate, we had to figure out what we wanted and what we hoped to achieve.

What Is SEO?
The first step in selecting a partner is to understand what search engine optimization, frequently abbreviated as SEO, is. Simply put, SEO is the process of increasing a website's visibility on search engines. Using a variety of tactics, SEO experts aim to generate targeted, organic website traffic. When done right, SEO connects people who are looking for services, products or information with sites offering those things. SEO does not consist of one set of universal guidelines; rather, SEO offers various solutions based on an organization or individual's needs.
Some SEO techniques are basic enough for a marketer or webmaster to implement without specific expertise. Such DIY solutions may suit some organizations, depending on their marketing and information technology teams. Certain platforms also offer automated plugins or other tools to help ensure sites incorporate best practices. However, working with a knowledgeable and skilled SEO partner can offer the advantage of a more comprehensive approach, supported by specialists with knowledge of all three of the main pillars of SEO.
While SEO solutions will vary, most involve these three pillars — technical SEO, on-site SEO and off-site SEO — in some combination. Technical SEO focuses on a website's foundational code and structure. The goal of technical SEO is to make a site more user-friendly by tackling issues such as long page load time and broken links. On-site SEO focuses on optimizing a website's content. Keywords, headers, image descriptions and more all need to align to let search engines know the website's focus and expertise.
Finally, off-site SEO focuses on building a website's credibility, a crucial step. Search engines prioritize sites that they recognize as trustworthy and authoritative. These determinations can be complex, but a major component of off-site SEO is building backlinks. As the name suggests, this technique encourages other websites to link back to the target website, which effectively acts as an endorsement. (Note that this description is somewhat simplified.) Public relations and reputation management can also fall under the umbrella of off-site SEO.
As we learned when researching potential SEO partners, optimizing a website can range from simple to wildly complex, depending on the resources you are willing and able to devote to the project. For an SEO novice, the process of determining whether you need an SEO partner, and then narrowing down potential companies to work with, can seem overwhelming. Before you even start looking for company names, the next step is getting specific about what you want.

Set Goals And Expectations
In order to narrow down your search for the best SEO partner to work with, you will first need to establish clearly defined goals for your company. Common search engine optimization goals include increasing qualified leads, growing organic website traffic, improving website visibility or boosting sales numbers.
Knowing your website's current status will help you set these goals. You should understand certain key performance indicators, or KPIs, for your company before you begin. This will not only help you in determining where you need assistance, but will serve as your starting point when measuring your progress down the line. A key performance indicator is a quantifiable measurement of a specific objective. Some helpful KPIs to know when establishing your goals are:
Organic Sessions/Traffic: How many people are finding your website organically by typing keywords related to your industry or services into a search engine (rather than through paid placement)?
Conversion Rate: If your website is selling goods or services, how many sales result from the current traffic to your site?
Bounce Rate: How many people leave your site after only visiting one page?
Average Page Load Time: How long does it take for your site to completely load on a desktop browser? On a mobile device?
In our case, we were measuring many of these KPIs internally before we started considering an external SEO partner. However, if these are new to you and you do not know where to start, you may find a digital marketing analysis useful. If you do not have the staff expertise or availability to handle this internally, many SEO companies offer this service either as part of a larger engagement or as a stand-alone project.
As you begin your search, you should also determine how much employee time and skill is available to devote to SEO projects. While your potential SEO partner will do the heavy lifting in terms of optimizing your site, you will need to be involved to a certain extent. The level of involvement will depend on your preference, your partner's approach and your goals for the campaign. For example, some SEO companies will ask you to generate content for your site following certain guidelines, while others will have teams to assist you in generating content. Determining if you have one or more team members who have the bandwidth to assist in executing your SEO strategy is crucial to finding a partner who is a good fit.
You will also want to consider your budget, but keep it at least somewhat flexible. Depending on your goals, engagements can vary widely in cost. Bear in mind that SEO is a long-term marketing strategy, and it often takes months before clients see a return on investment. Typically, SEO companies charge a monthly fee for their work. Price will fluctuate depending on how much support you need, but having a range in mind can help you match with suitable candidates.
In addition to specific KPIs you hope to improve, think of the big picture. Will your website need a design refresh down the line? Do you need help creating graphics and other marketing assets? Do you ultimately want to focus on a local market, or a national (or international) audience? Many SEO companies offer various levels of services that go beyond technical optimization. In addition to your immediate goals, thinking through long-term objectives may help you in your search process, even if you don't plan to address the longer term in your initial discussions.

Things To Consider While Researching SEO Companies
Once we defined our goals and resources, the next step was research. You may want to start with your own professional network; a recommendation from someone you trust, especially if they are a former or current client of the firm in question, can lend a lot of weight. However, if you find yourself, like us, in the position of starting from scratch, there is no cause for alarm.
Companies that specialize in SEO should make themselves easy to find online. That said, there are a lot of providers in this space, so you will need to narrow your parameters if you don't want to end up overwhelmed. In addition to your goals and resources, you may want to look for companies with ties to your region or who specialize in areas you specifically want to boost. Regardless of the characteristics that matter to you, be sure to evaluate prospective companies' past performance while also keeping an eye out for any red flags during this part of the process.
One useful way to narrow your search is to focus on companies that specialize in, or at least demonstrate experience with, your industry. This will make it more effective to evaluate past performance through portfolio examples and case studies. You may also want to consider industry awards, certifications and client testimonials. Most companies make this information available on their website to communicate their credibility and experience. It can sometimes help to see how the companies that your potential SEO partner works with rank for certain keywords, though remember that you won't be able to easily compare their current position with where they started.
Keep in mind that not all SEO professionals operate in good faith. "Black hat" SEO involves unethical practices used to manipulate search engine rankings at the expense of user experience. Some red flags to be aware of are strategies that include buying links and keyword stuffing. Buying links, an ostensible shortcut to off-site SEO, generally won't secure you long-term benefits, as most search engines are aware of this strategy and take steps not to reward it. In addition, trying to buy your way to better rankings increases the chances visitors will leave your site quickly without becoming viable prospects.
Keyword stuffing, as the name suggests, involves "stuffing" website content full of keywords to get a site to rank higher within a search engine's results. You've probably encountered such off-putting and robotic text in your own web browsing. Like link buying, keyword stuffing is a strategy that can sometimes create short-term surges in traffic, but generally will not create quality leads or sales — and search engines will eventually catch on and penalize a site for trying to game the system. In extreme cases, working with a company that participates in such practices can result in search engines omitting your website from their results entirely, which is the opposite of what you hope for in a digital marketing campaign. Search engine algorithms are always changing, and legitimate SEO practices change to reflect them. Any company that guarantees fast results, especially with minimal work, deserves careful scrutiny.
Credible SEO companies promote transparency. This starts with their own websites. Before speaking with a representative from the company, you should be able to find an overview of the company's approach and tactics. If everything seems to fit with what you know about accepted SEO practices, and the company fits your parameters, the next step is reaching out.

Interview Potential SEO Partners
How many companies you contact will be up to you. We created a formal request for proposal in-house and sent it to the few companies we thought would be the best fit. Bear in mind that you want to strike a balance between spreading your team too thin in trying to evaluate your candidates and not talking to enough companies to get a good sense of your options.
Ideally, all the work you've done to evaluate your current position and define your goals will make representing yourself to an SEO company straightforward. The next step in the process should involve both give and take. While you want to clearly understand your potential SEO partners' pitch on what sets them apart, your rapport with the company's representatives is equally important. Whether you have a call, a video chat or an in-person meeting, come prepared. Here are a few topics to consider and questions to ask a potential partner:
Ask for specific examples of their work. Request case studies or client testimonials beyond those offered on the company's website. (Depending on the company, they may offer anonymized reports or hypothetical samples.) Get specific and request work from companies of similar size and in industries similar to yours.
Inquire about their process for implementing change. A good SEO company will have already done some research on your company and may be able to share with you how they would approach your situation based on their early findings. Whether you prefer to implement suggestions in-house or to have your SEO partner make technical upgrades directly, it is worth making sure the company is set up to operate that way.
Understand the time commitment needed from you. SEO strategy is a collaborative process, especially in the beginning. Your potential partner can only gain so much information about you from your website, so you will need to be prepared to answer questions, produce content and review work for approval throughout the process.
How often do they report on their work? Inquire about how they measure, track and communicate results. You have made an investment in SEO with the goal of seeing change and positive impact on your business. Don't be afraid to ask how often they expect to meet with you, or about ways to contact their team between formal meetings.
Ask about the contract terms. How long are you locked in for? What happens when you eventually part ways? You will need to confirm that the optimized content and other resources remain yours even after your contract ends.
In the end, we identified multiple strong candidates, which is obviously the ideal outcome of this process. If you take the lead in the search process, be sure to take the time to give other members of your team as much context as you can for what you've learned. Also bear in mind that a reputable company may be enthusiastic about winning your business, but will not try to corner you or use hard-sell tactics to force your hand. And, as with any contract, be sure you fully understand the proposed agreement and get clarity on any unclear language before you sign.

Get Started
After a thorough process, your company has settled on an SEO partner. Congratulations!
While it may be tempting to sit back and relax — you've hired someone else to worry about SEO, after all — now is actually the time to get busy. Your new partner will probably have a lot of additional questions now that you've gone from prospect to client. If possible, you will want to put your plan into action right away. Because SEO progress is measured in months and years rather than days and weeks, the sooner you start, the sooner you are likely to see improvement. Communication with your SEO partner is key, especially in the beginning of your relationship. Learning from one another is beneficial to setting your campaign up for success.
We didn't start out as SEO experts, and we certainly aren't SEO experts now. But the process of researching SEO companies taught us not only about the firms we considered; it also taught us more about our own business. Good luck and happy searching.