Three new staffers joined our Scarsdale and Fort Lauderdale offices this year, as Palisades Hudson Financial Group LLC continued to expand.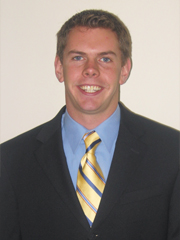 Benjamin Sullivan joined the Scarsdale staff as a client service associate in February, just in time to pitch in during last winter's busy tax season. Christopher Reynolds joined the Scarsdale staff in June, while ReKeithen Miller was added to the Fort Lauderdale roster in May.
Ben, 23, graduated from Tulane University's Freeman School of Business in the spring of 2006, less than a year after Hurricane Katrina flooded the city and closed the campus. Ben spent the first semester of his senior year as a guest student at Southern Methodist University in Dallas, which opened its doors to many Tulane students displaced by the storm.
But after just one semester at SMU, Ben returned to New Orleans to complete his studies. He helped re-establish the Volunteer Income Tax Assistance program, where he had prepared tax returns during the pre-storm season of 2005. In his work at the program during his senior year, Ben supervised on-site volunteers and helped direct a training program for 50 new VITA tax preparers.
Ben spent the autumn 2004 semester studying at ICADE, Universidad Pontificia Comillas in Madrid, Spain. He took courses in international finance and management, which were applied to the degree he earned from Tulane in finance and legal studies in business. Ben was a magna cum laude graduate at Tulane, where he was a member of the Phi Eta Sigma Honor Society.
Ben worked for American International Group as an accounting analyst before joining Palisades Hudson. He grew up in East Hanover, N.J., and attended Hanover Park High School.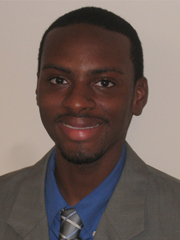 A native Floridian, ReKeithen feels right at home in our Fort Lauderdale office. He joined the firm in May after graduating with honors from the University of Florida, where he obtained his bachelor's degree in finance with a minor in entrepreneurship. He was also elected to the Golden Key International Honour Society.
While attending the University of Florida, ReKeithen, 23, interned for two summers at Raymond James in St. Petersburg, Fla. He also served as the executive director for the Center for Entrepreneurship and Innovation Ambassadors, where he helped encourage students to get involved with entrepreneurship.
As a member of Progressive Black Men, Inc., ReKeithen contributed to the Gainesville community by volunteering his time and helping to organize events that included a benefit concert for a local charity. He served as a language partner for a Spanish-speaking student through the university's English Language Institute, and studied for a semester at Universidad Antonio de Nebrija in Madrid, Spain. ReKeithen grew up in Tallahassee.
Chris, 22, graduated from the Whitman School of Management at Syracuse University in May 2007 with a bachelor's degree in finance and supply chain management.
While in college, Chris was able to fuse the two courses of study by helping two large U.S. companies determine when it would be more economical to combine trailer loads to move goods from warehouses to stores. During his undergraduate career, he became an active member of Beta Alpha Psi, an organization for financial information students and professionals, through which he participated in the VITAprogram. Chris also is a member of the Beta Gamma Sigma International Honor Society.