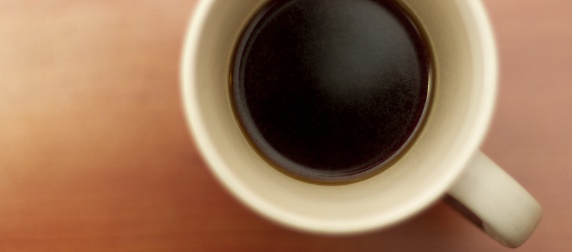 photo by Flickr user Nicola
When I travel from New York to Florida, there is always a moment when I have to readjust. Often, this moment comes when I walk into a restaurant and order coffee.
In Miami or Fort Lauderdale, I am usually asked whether I want "American coffee." This distinguishes the relatively thin stuff we further dilute with milk, cream or sugar from the strong, Cuban-style espresso that the person taking my order probably grew up drinking. In New York, coffee is just coffee. If I want an espresso drink, I have to make a point to ask for it.
This isn't surprising if you look at a map developed by Colin Woodard, a reporter at the Portland (Maine) Press Herald. On Woodard's map, the southern third of Florida isn't part of America at all, but rather "part of the Spanish Caribbean."
This is, of course, an oversimplification. Then again, any attempt to sort America along rigid geographical boundaries will be similarly oversimplified.
We are a very complex country, and what surprises me is not so much what makes us different, but rather what brings us together across those differences. We live under the same Constitution. We accept, if often grudgingly, the rulings of a single Supreme Court. We watch the same sports and many of the same TV shows, and despite our differences, we choose to get our news mainly from a small number of outlets that tend to approach the world from one of a relatively small number of vantage points.
I can assure you that the Florida cities of Naples and Marco Island are not part of the Spanish Caribbean - though it may be a different story a few miles away, where the housekeepers and gardeners who serve those cities' gated communities live. Farther north, in the "Deep South" city of Kissimmee, you can find a large Puerto Rican population that has almost nothing in common with the population of Ocala, another Deep South city, just 90 miles northwest.
Out in California, residents of Los Angeles County's Little Saigon are probably surprised to learn that they are part of "El Norte." Politically, Los Angeles seems to have more in common with Seattle than with El Paso, Woodard's map notwithstanding.
Indianapolis residents have greater cultural sympathies with Minneapolis or Milwaukee than with the Greater Appalachian communities that they can reach by driving a few dozen miles past the metropolitan area's boundaries. College towns like Missoula, Mont., and Charlottesville, Va., are often political and cultural islands squarely in the middle of Woodard's "nations."
For that matter, it's hard for me to see how generations-old Italian enclaves in New York City's Staten Island or Bay Ridge are necessarily more welcoming of outsiders (a defining characteristic of "New Netherland") than are the populations of South Florida, or Los Angeles, or Houston, all of which have absorbed major waves of immigrants. Not to mention places like Hawaii and Puerto Rico, which don't appear on Woodard's map of the United States at all.
The fact that we are a multilingual society is more complicated, too, than relegating Spanish-speakers to the bottom third of Florida and "El Norte." The pursuit of "Manifest Destiny" made us multilingual long ago, as we acquired huge swathes of formerly Spanish-ruled areas. When we get around to dealing with our national Spanish heritage, our views toward immigration will be easier to resolve. In the meantime, it makes sense to accept the fact that Spanish influence is not geographically restricted to one or two areas of the United States.
Yet I have no quarrel with Woodard's overarching conclusion, which is that we have significant differences in culture and outlook across our country. Sometimes, however, these differences are more about what it is acceptable to say in a given region than about a consensus of thought. In Westchester County, N.Y., just north of New York City, you stand out if you admit to having a firearm in your home. (Or if someone else admits it for you.) In Cherokee County, Ga., just north of Atlanta, you stand out if you admit to not having one.
Woodard's original point was that the differences between American regions are deep-seated and longstanding, and that understanding them is essential when trying to evaluate the national debate on issues such as gun control. Regional differences contribute to these debates at least as much as political ideology. A quick Internet search will yield maps of the U.S. divided by dialect, personality, economic growth potential and community type, to name only a few. Woodard himself cites several previous attempts at a regional understanding of the country.
What is remarkable to me is how freely we allow "immigration" and "naturalization" across the cultural nations that Woodard describes. As a 16-year-old boy from the Bronx, I was able to move to Montana and was readily accepted there. I made friends across the 500-mile-wide state, and those friends still recognize me in restaurants when I bump into them 35 years later. In Palm Coast, Fla., it seems that every other person you meet comes from New York or New Jersey, while the other half of the population may have never ventured farther north than Georgia. Everyone still gets along fine.
The United States has always been a place where you can pack up, move and invent yourself anew. Our birthplaces are not our destiny. We define our homes, not the other way around. Some of us work to shape the places where we live into better expressions of our values. Some move to places that better reflect their personal dispositions. Others live comfortably in many regions over the course of a lifetime or, like me, split their time between regions.
I like being asked whether I want "American coffee." It reminds me I have a choice. In reality, however, all those choices are "American" coffee. Just like coffee, America comes in many flavors.