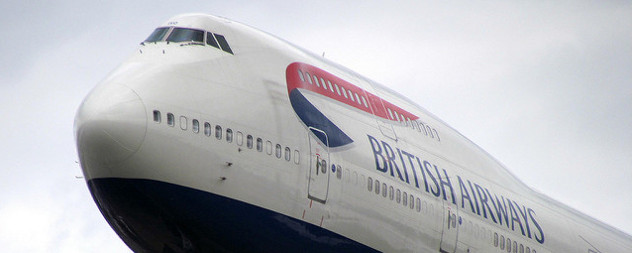 photo by Ozzy Delaney
If all goes well, by the time you read this I will be in London with my wife, our daughters and the girls' significant others. We are looking forward to a fun-filled holiday vacation including theater, shopping and dining in the British capital.
If all doesn't go well, I could be grounded by weather in New York or stuck at Gatwick Airport, far from the city center, waiting for bags or ground transportation.
Travel, and especially air travel, is an inherently chancy endeavor. The one thing you can count on is safety; commercial air travel is extremely unlikely to kill you. It's what happens on the ground that can try a traveler's patience.
Weather, of course, is outside anyone's control. With today's packed flights, a wave of weather-induced cancellations can leave travelers stranded for days, or even weeks, waiting for an open seat to their destination.
But a lot can go wrong besides weather, and that is what really gets under my skin. Earlier this year, one of my colleagues was stuck in Fort Lauderdale for two extra days when computer problems at Southwest Airlines kept him from getting home to Texas. We eventually sent him on another airline; two days would have been three (at a minimum) had he waited for accommodations on Southwest. And Southwest isn't alone. Multiple airlines have suffered computer failures recently, and passed that suffering on to their customers. Passengers have no way to protect ourselves, short of my favorite fallback option of renting a car, or taking my own, to get where I need to go.
Driving will not be an option between the East Coast and the United Kingdom, of course. And having seen London's streets and traffic on past trips (not to mention the British custom of driving on the wrong side of the road), driving is not an option on that side of the pond either, as far as I'm concerned. So our vacation plans are pretty much at the mercy of all the things that can go wrong. Or at least the ones beyond my ability to fix by pulling out my credit card.
Strikes are a big concern when traveling to Europe – although usually not when traveling to the United Kingdom. Greece has been prone to strikes in recent years due to the economic crisis gripping that country. But the worst place for unpredictable and infuriating strikes is France. French workers are prone to strike if they are served overcooked asparagus for lunch. The strikes are often angry and aimed at inconveniencing as many members of the public as possible, such as by blocking roads or shutting subways and commuter rail lines. If you live in France, you might just shrug your shoulders and say "C'est la vie." But tourists don't really have that luxury. If you miss your flight out of Paris in a busy holiday season because you cannot secure a cab, or because your cab cannot get you to the airport, you may be in for a big pile of trouble. And most vacationers lack the option of putting the ensuing costs on a corporate expense account.
In recent years, the United Kingdom has been relatively free of strikes, but not right now. The BBC has taken to calling this the "Christmas of Discontent," recalling a particularly brutal winter of labor strife and bad weather in the pre-Thatcher days of the 1970s called the "Winter of Discontent." Things are not nearly that bad now, but I have reason to be concerned.
I already dodged a bullet because my flight today was booked on Norwegian Airlines, not British Airways. The weekend before the busiest travel week of the year in the U.K., British Airways cabin crew members based at Heathrow airport announced their plan to strike on Dec. 25 and 26 due to a dispute over pay. The disagreement centers on about 4,500 "mixed fleet" crew who were hired within the past six years. British Airways pledged to deliver regular service for Christmas, despite the threat of about 15 percent of its cabin crew walking out.
We also missed a walkout by baggage handlers and ticket agents at Gatwick, along with several other European airports, on Dec. 23 and 24. And a strike by the regional rail service would not have affected our plans, because we have booked a car service to get us between London and Gatwick. While the strike isn't slated to affect our arrival date, this way we do not need to worry about a last-minute change of plan from Southern, the affected rail service.
It is nice of the British labor unions to schedule their strikes in advance, too, with plenty of notice. They often are not so considerate on the other side of the English Channel.
I travel a lot for business and a considerable amount for vacation. You might get the idea that I like it. I don't. I like the people I see; I like the companionship and the experiences and memories I get to share with family; and I usually like the places I visit. But I could easily live without the travel process itself, and especially without air travel. If it is practical to drive somewhere, that is what I would rather do.
I can handle some pretty bad weather when I am behind the wheel, and I never go on strike.