Five Questions With: Victoria Dubuc, Accountant
Victoria has been based in Palisades Hudson's Fort Lauderdale, Florida headquarters since joining the firm in 2022. As an accountant, Victoria collaborates with her colleagues across the country on projects involving domestic and international tax planning and compliance, as well as associated financial accounting. She is also among the authors of the firm's book Looking Ahead: Life, Family, Wealth and Business After 55.
1. As a child, what did you want to be when you grew up?
I am not entirely sure what drove me to this area, but I've always been certain I wanted to become a CPA when I grew up. My mom still has my second-grade project as proof! My dream jobs at that time consisted of being a singer, a model or a CPA. It's safe to say that I'm on track to fulfill at least one of those dreams, as I embark on my journey to become a CPA soon!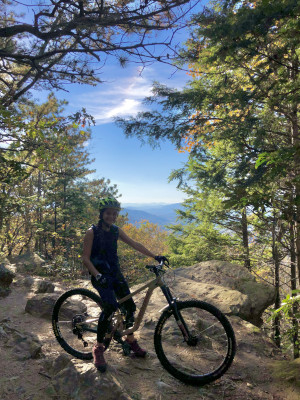 photo courtesy Victoria Dubuc
2. What's a typical weekend day look like for you?
I love to make the most of my weekends with some outdoor activities. My perfect weekend day would start with a yummy breakfast (as a proud Venezuelan, I will likely choose an arepa), followed by a refreshing biking adventure. I'd wind up the day by sharing time with close friends or watching a good movie at home. On Sundays, a South Florida beach day may be the perfect plan for relaxation.
3. What's the most interesting thing you've watched recently?
I recently watched a short series on Netflix called "Live to 100, Secrets of the Blue Zones." These so-called "blue zones" are communities around the world with the highest longevity rates. The show was an eye-opener, illustrating the diets and daily routines of these centenarians. It is incredible to see how small habit changes can pave the way for a healthier, longer life. It was a powerful reminder that our bodies are our most valuable possessions, and we must take care of them.
4. What's something you are looking forward to in the next 12 months?
Although I don't sing or play an instrument, I love music! One of my favorite hobbies is going to concerts. I recently purchased tickets to see Adele in concert next year, and I'm so excited that I've practically started a countdown.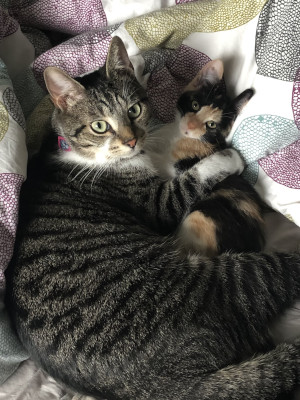 photo courtesy Victoria Dubuc
5. What kind of pets do you have? What are their names and how long have you had them?
I have a dynamic feline duo, Ramon and Lola. My cat chronicles are quite fun because I used to be on team dog. I was convinced that cats were mysterious, while dogs were superior sidekicks. But one day, Ramon strolled into my life, quite literally. I found him on the streets near my house, and he gave me a leg-waving "hello" and practically escorted himself to my front door. In short, I didn't adopt him; he adopted me! A few months later, I found Lola on a stormy day, and she has been Ramon's partner in crime ever since. It proves that sometimes, life takes you down the purr-fectly unexpected paths.